In-N-Out Goes Deep In The Hearts Of Texans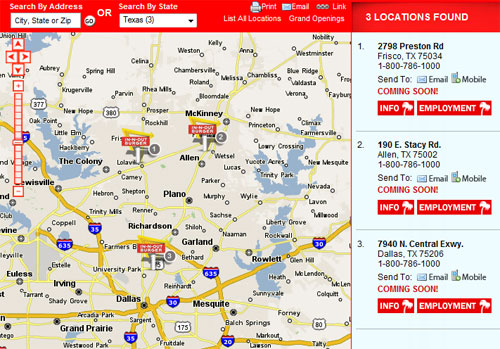 The ongoing Great Fast Food Expansion is one that takes a surprising amount of time. Texas didn't have In-N-Out Burger. How could that have happened? Or rather, not have had happened. Regardless, it seems like every state should have access to the best fast food. But, I suppose these things take time. After all, California still doesn't have White Castle (not that that is a bad thing), and those east of Vegas have no idea what Roberto's is (which is a bad thing).
In any event, the Lone Star State looks to be getting at least eight restaurants in the coming months. Texas, which at times thinks it is its own country, probably doesn't know how to speak the language yet. Here's how it's done, Texans; just say this: "Double-double, animal style, add chilies, fries well-done." Enjoy, and welcome to In-N-Outland.
(Via Delish)